SUV SHOPPERS PLACE A HIGH DEMAND ON BUICK SUV SAFETY FEATURES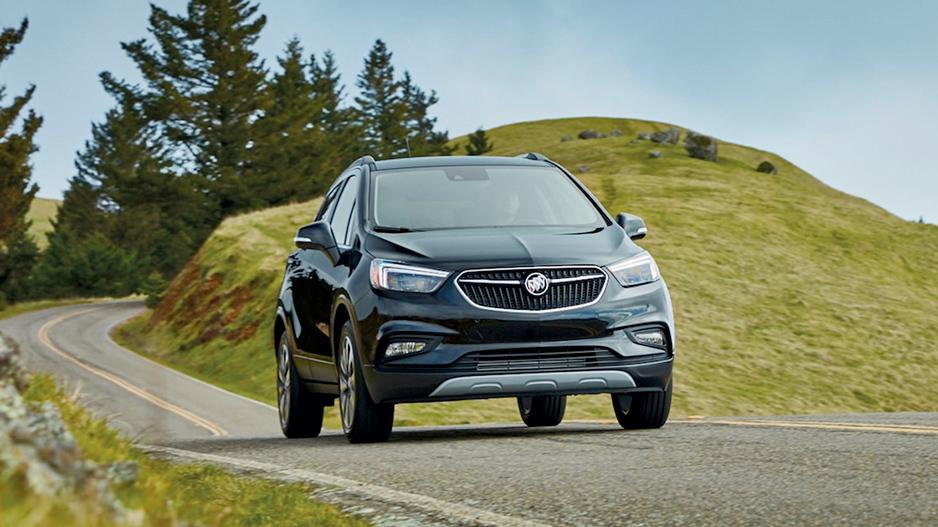 Borrowing from the sedan's class fuel-consciousness and nimbleness around town, yet keeping almost the same spaciousness of the SUV, the crossover segment quickly rose among the top three cars in terms of sale numbers in the USA.
The merging of advantages from two highly sought after car classes created a new breed of prospective buyer that now seems to have captured the attention of all car manufacturers. Every car brand out there takes pride in their crossover selection, and some of the best ones come from our very own American manufacturers.
Take the case of Buick, with their crossover triple made up of the Encore, the Envision, and the Enclave. All solid contenders for the top spot in their respective sub-categories, and each with distinctive features. The Enclave, for example, excels as interior space, offering one of the most spacious third rows in the industry. The Envision delights with a great 2.0-liter turbo-4 that produces 252 horsepower, that coupled with its relatively light body, offers a composed yet potent ride. Finally, the Encore impresses through its nimbleness and perfect city size.
They all share the mark of Buick, though, and that comes with common features. At first glance, it's obvious the car manufacturer has put a lot of effort into creating visually appealing vehicles. The perky looks of the Encore, the attractive design of the Enclave, and the flowing lines of the Envision are all proof Buick knows shoppers decide with their eyes first, and minds second.
All three models also have a clean interior design, and one of the best infotainment systems on the market. Above all, however, is the effort Buick puts in ensuring the safety of their clients.
Guided by a three-point strategy, Buick manages to offer its clients one of the most complete and advanced sets of safety features on the market.
1. Perceive
With tech at unparalleled heights, setting cameras on cars these days is no big deal anymore. Buick allows clients to opt for multiple ones to be placed on their car so they can have complete awareness of their surroundings at all times. Things like backing away from a narrow driveway or parking between two cars aren't daunting tasks anymore. If you choose the right features, you'll be able to see where your car is heading, from multiple angles, at all times.
2. Prevent
This is where modern tech really takes over.
Highly advanced features that weren't available even on luxury cars ten years ago can be fitted on your brand-new Buick crossover.
"Front Pedestrian Braking" will let you know if a pedestrian is straight ahead. If you fail to act and the collision is imminent, it can even press the brakes for you, stoping the impact from happening. "Forward Collision Alert" will alert you if it senses a front collision with the vehicle your following is imminent. It can also send you a signal if you're too close to the car in front of you, a feature that will come in very handy for novice drivers, especially teens borrowing the car.
"Lane Keep Assist with Lane Departure Warning" will provide a gentle steering wheel turn if it senses you're about to lose your lane while the blinker is not turned on to signal you're moving in that direction. The "Teen Driver" pack lets parents set alerts after a certain speed was exceeded, and it compiles reports on the way the car was driven. You'll also be able to set a maximum volume limit that can't be changed without a password.
3. Protect
Buick describes this best when they say that "in the event of a crash, strong structural dynamics, intelligent airbag systems, and other advanced safety systems work in concert to help protect you and your passengers."
Three exceptional vehicles that implement three core safety strategies to keep you and your family safe from any harm. If you want to see the Buick crossovers and their features in action, pay us a visit at Northwest Hills Buick in Torrington and we'll set up a drive test. Our dedicated sales team will explain how everything works, and help you choose the right model and trim level to meet your needs.