CHOOSING THE RIGHT GMC TRUCK FOR YOU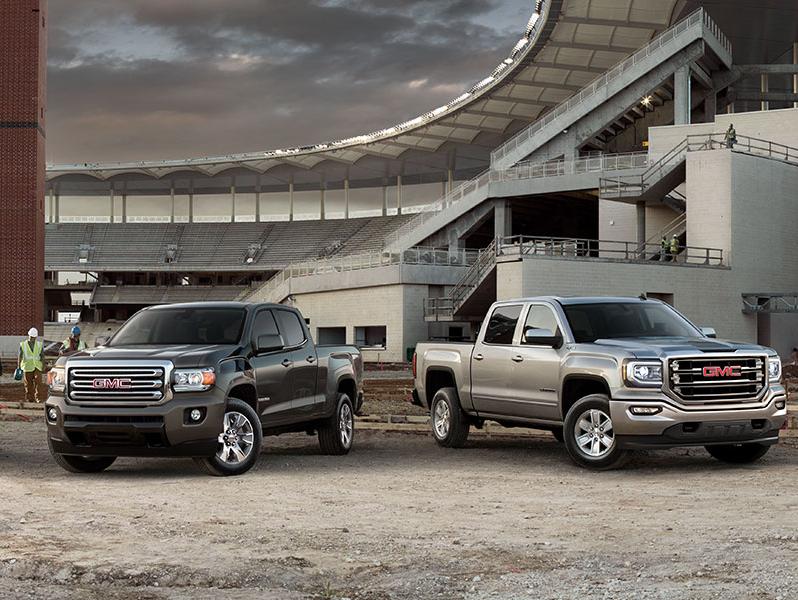 Everybody knows that a truck is the best bet to get you through these unpredictable New England weather patterns. In our part of the world, going from cold temperatures to blizzards and then unbearable humidity in a matter of a couple of weeks is the standard. Having to deal with so many scenarios there really is no better vehicle to handle this region's caprices than a good old fashioned, American pickup truck! And, when it comes to trucks, you can't do any better than getting yourself a GMC, especially if you chose between the capable mid-sized GMC Canyon or the tried and trusted Sierra. For the Connecticut Pickup driver who makes their home anywhere near Bristol, it's the best choice!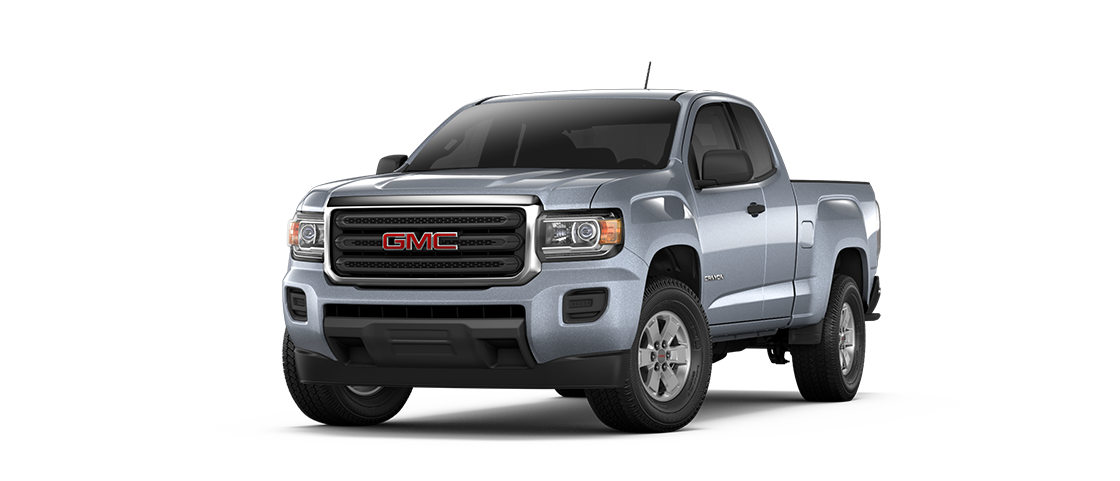 THE GMC CANYON - THE PERFECT MID SIZED TRUCK FOR YOUR NEEDS
The mid-sized pickup truck market has nowhere near as many options as the full sized market does, but luckily there is some pretty good choices available nonetheless. There are, obviously, a few options from import manufacturers, but GMC is America's mid-sized truck, and the GMC Canyon is their champion. The Canyon has an impressive array of options to choose from, making the final choice a vehicle that's truly reflective of your own persona.
To start things off, the standard GMC Canyon model has a 2.5L four-cylinder engine. It offers 200 horsepower, has a 7,700lbs towing capacity and 191ft-lbs of torque. This will guarantee satisfaction if you don't plan on using the truck to carry massive loads.  Anything that can fit the description of a small load can be hauled around town with ease. Think of it as the perfect truck for the weekend warrior. Need to help out a friend move? Need to get some two-by-fours? Got a new couch and you don't feel like paying the store to transport it to your place? You're covered! That being said, if you need more power, you need not worry, since the Canyon can be upgraded to the 3.6L V6 engine that pumps out a very respectable 308 horsepower.
Besides the utility factor, there's comfort and tech coming with these machines as well! Depending on the trim level you choose, you'll get 4G LTE WiFi, Apple Carplay or Android Auto.
Great quality is appealing so it's natural that you'll find many GMC dealers in the state, which can then be challenging when it comes to choosing where to buy your Canyon. For the lucky few that live within the vicinity of Bristol Connecticut though, that shouldn't be a problem since one of the highly reputable GMC dealerships in the state is Northwest Hills Chevrolet Buick GMC, right in Torrington. We have a full lineup of Canyon trucks and a sales team to match the quality of our stock, so by the end of your visit, we'll help you get the perfect model for you.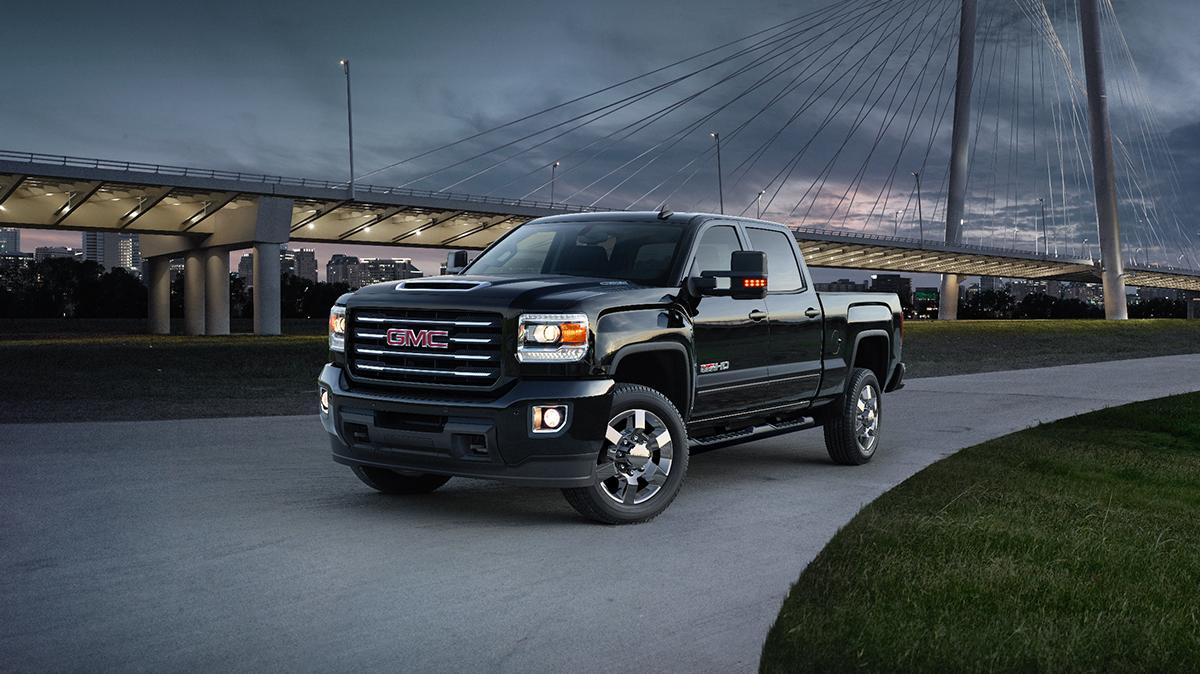 THE GMC SIERRA TRUCK
But, maybe the Canyon just doesn't cut it for you and your family, or perhaps you need more than its 7,700lbs towing capacity. If that's the case, you need to check out the Sierra!  Like it's smaller brother, the GMC Sierra is packed full of technology since it can easily be fitted with things like 4G LTE WiFi, Apple CarPlay or Android Auto.
On top of the tech, it will be THE workhorse of your family, with a whopping 11,000 lbs of towing capacity with its standard 5.3L V8 engine. That can be upgraded to the 6.2L V8 engine that will put out a 12,500 lbs towing power while still achieving 21 MPG on the highway.
The serious power though is unleashed with the Sierra 2500 or Sierra 3500.  One of the things the people at GMC best understand are the needs of owners who demand more from their pick-up. We're talking about having the ability to haul heavy-duty equipment up steep hills and down gravel roads, and you'll get that with GMC's Vortec 6.0L V8 with variable valve timing that can handle almost anything with the 380 lb-ft of torque it puts out. If you're still looking for more, then you're sure to find it at the top of the range when it comes to engines, where you'll get the 6.6L Duramax turbo-diesel engine. This beast of a motor will move pretty much anything you can think of.
Whether you require that extra usability that the Canyon doesn't offer, or you need to move serious equipment around on the daily, the GMC Sierra will accommodate all those needs. No truck on the market today is better suited for heavy haling while still providing a comfortable ride and a decent MPG rate than the Sierra, especially in our part of the country. Once you've decided to look into having a GMC Sierra as part of your future, it's time to find the one that fits you best. But how do you decide, given the numerous options? Well, you'll find a helping hand and all the models made available by the manufacturer with just a short drive to Bristol Connecticut, where one of the best GMC dealerships in the state, Northwest Hills Chevrolet Buick GMC, is located.
There're plenty of trucks here to test and to choose from. Starting with the stock GMC Sierra 1500 work trucks, to fully loaded and capable Sierra 3500 trucks packed and ready for work! We also pride ourselves with the best service technician team anywhere near Bristol Connecticut, some of which are Sierra owners themselves. We have the experience, we have the passion, and we have the dedication! It would be hard to find a better mix anywhere else.