THE BEST SUBURBAN SERVICE AND REPAIR SHOP FOR WATERBURY RESIDENTS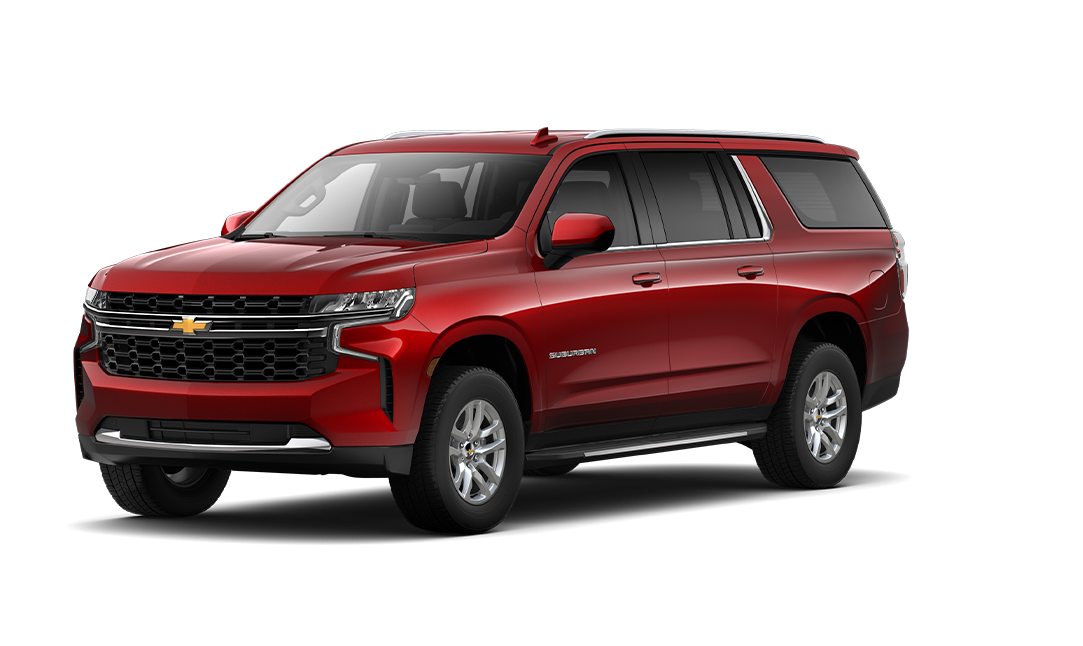 Congratulations on being the proud owner of a Chevrolet Suburban.
We're confident you will enjoy it for years to come, and if you live in or around Waterbury, Connecticut, we're here to help you keep it on the road in perfect condition for as long as possible.
That's because here at Northwest Hills Chevrolet Buick GMC Cadillac in Torrington, CT, we have one of the best service and repair shops in the entire state of Connecticut.
And here's what makes us great.

Professionalism, and Chevrolet-vetted technicians
Every mechanic in our shop has been trained and vetted by Chevrolet themselves. We work closely with the manufacturer's best practices, and we cut no corners when it comes to our customer's safety and their vehicle's condition.
We keep our know-how and software up to date with the latest updates and requirements from Chevrolet. Our tools and equipment are well maintained and always at the service of our technicians. We can tackle any job at virtually any moment.
Our technicians also attend new training every time a new Suburban gets released, so we can keep current with the latest models and the best ways to repair them.

Tons and tons of experience
Since we started our business decades ago, we've been selling and repairing every Chevrolet model there is, and one of the most popular is the Suburban.
Our team of mechanics has seen so many Suburbans in the shop over the years that we'd be surprised if anything could still surprise them. Besides scheduled maintenance, we've also done repairs ranging from electrical problems to mechanical and anything in between.

Honest services and reasonable prices
When you deal with Northwest Hills Chevrolet Buick GMC Cadillac, you'll find out that we're fully transparent with the work we're doing on your Suburban, and we do our best to find the right solution for every type of need our customers visit us with.
Regardless of the model year, our customers get all the options laid for them and explained in a non-technical, easy-to-comprehend manner so they're kept always in the loop. This way, customers choose what works best for them from the beginning.
Once you approve the job, our veteran mechanics get straight to work and waste no time testing ideas or learning how to problem solve while on the job. They follow strict procedures which result in the most time-efficient and durable repairs.
Finally, if you have any particular needs such as pick-ups or drop-offs from and to different locations, towing, or accommodating your service or repair needs around a demanding schedule, please feel free to give us a call.
When it's time for your next scheduled maintenance or repair, give us a try and see for yourself that we deliver on every promise. We're looking forward to meeting you here at Northwest Hills Chevrolet Buick GMC Cadillac in Torrington, CT, the best service and repair shop for Chevrolet Suburban owners in Waterbury, Connecticut.