Terrain Service And Parts Bristol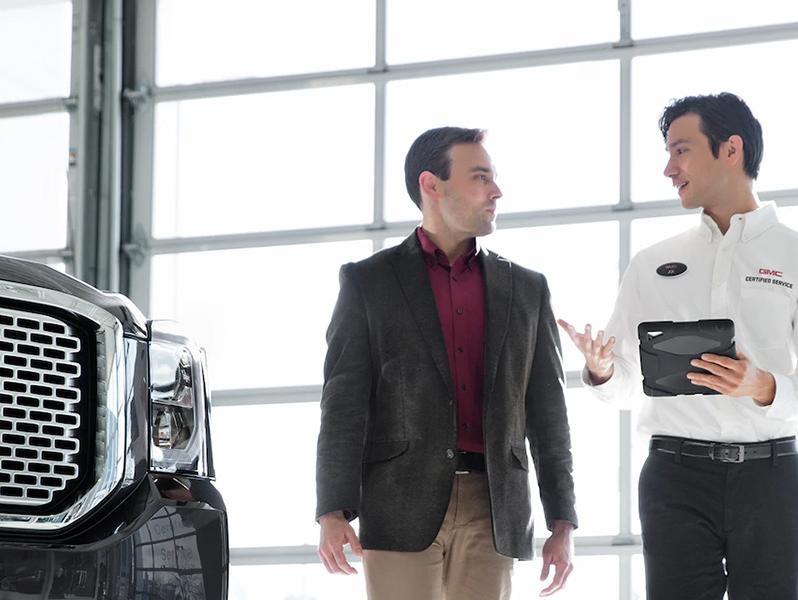 BEST GMC TERRAIN SERVICE SHOP FOR BRISTOL, CONNECTICUT RESIDENTS
Owning a GMC Terrain and living in Bristol, Connecticut must be some of the greatest things in the world. But sometimes, your Terrain will need a few repairs to hit the road again. And when that time comes, you best bring it here at Northwest Hills Chevrolet Buick GMC Cadillac in Torrington, Connecticut. Here's why.

1. Some of the most trained and experienced hands in the entire state
Every single one of our mechanics has been trained and vetted by GMC themselves. Having taken classes and then having been tested by the manufacturer ensures that no matter who fixes your car here at Northwest Hills Chevrolet Buick GMC Cadillac, your warranty stays intact and you'll have some long-lasting repairs to count on. That's because we never wing it, but we follow strict protocols set forth by the manufacturer.
Knowledge is good but experience is even better. Luckily we must see dozens of Terrains just like yours every year, so we've fixed the exact same problems your car's having countless times before.
That means that our technicians have gone through the steps of fixing your Terrain time and time again, so when you bring your in, they get straight to it. No head-scratching and figuring things out on the job here at Northwest Hills Chevrolet Buick GMC Cadillac in Torrington, Connecticut.

2. Spare parts at hand
By far the biggest timewaster in the auto repair industry is having to wait for the spare parts you need to fix the car to get delivered. It can take days, sometimes even weeks before the parts reach you. And in all that time, the customer's car sits in your parking lot and they grow more frustrated by the day.
Here at Northwest Hills Chevrolet Buick GMC Cadillac we're not only selling and repairing GMCs, but we're also original GMC spare parts resellers. That means that right next to our service shop there's a whole warehouse full of Terrain spare parts.
9 times out of 10 when we need something, all we have to do is walk a few yards and pick it off our shelves. It takes us minutes what takes others days to complete.
That means we'll give you your car back faster so you can use it instead of having it collect dust on our lot.
Faster repairs, with original parts that last longer. That's what you want from your service shop.

3. Impeccable client service
Fixing a car on time, on budget, and following GMC's guidelines, believe it or not, is just half the battle won. The other half is keeping you, our customers happy throughout the entire process.
That's why we make sure to explain every problem and all the solutions to you in plain English. None of that mechanical gibberish nobody can understand anyway. And that's why we have plenty of complementary services such as a replacement vehicle while yours is in the shop, or the pick-up and drop-off service so you don't even have to drive to us.
Next time you're looking for a service shop for your GMC Terrain, give us here at Northwest Hills Chevrolet Buick GMC Cadillac in Torrington, Connecticut a try. We're the best service shop for Bristol, Connecticut residents for miles and miles around.