THE ALL NEW CHEVROLET SILVERADO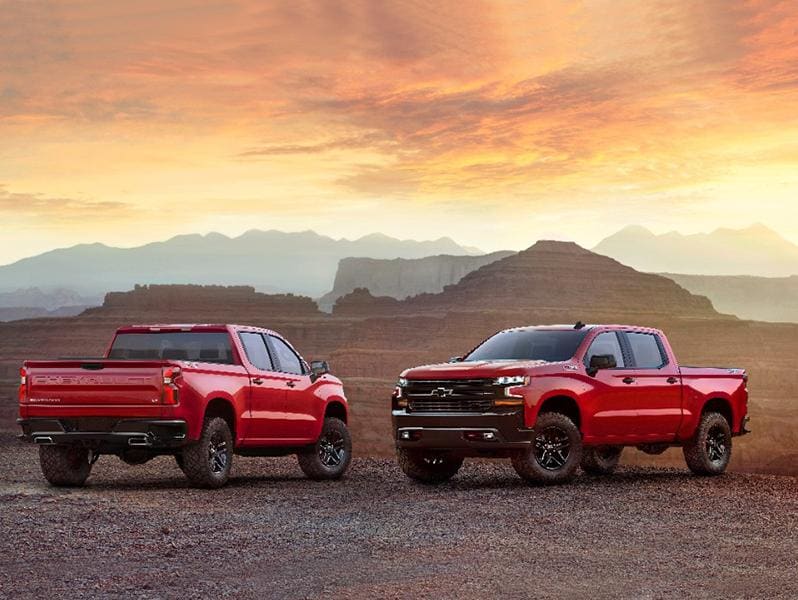 It's a daunting task to take the best vehicle in Chevrolet's line-up, or General Motor's for that matter, and try to make it better. For some time now, the Silverado has been the best selling and most profitable car for the car manufacturer, so coming up with a brand-new rendition of it was a tall order. Chevrolet dully delivered on it though and the 2019 Silverado is better than ever before.
The modern pickup truck is a much more advanced creature than the pickup truck of just 20 years ago, not to mention the models of the 60s, 70s or 80s. The past was all about utility and little to no emphasis was placed on comfort, let alone style. Pickup trucks had a single purpose and that was to get the job done! Any... job... done. Power and resilience were all that mattered, and that was all fine and dandy until about a decade ago when comfort was added to the mix. More recently we're seeing that even design is something the manufacturers consider and it's all due to client demand. Case in point? The brand-new Chevrolet Silverado. America's second-best selling vehicle in 2018 is a car that will haul timber and get the kids to school all the while you're listening to your favorite music blasting through the exquisite BOSE speakers connected directly to your smartphone.
Before we dive into the list of modern amenities though let's see how Chevrolet's best pickup truck to date tackled the number one priority on every shopper's list, power!
No less than 5 different engine choices will be available, four straight away and one midway through 2019. The base powertrain is obviously the least powerful one but it can still get a lot of things done and it has got one of the best in class figures when it comes to fuel economy. Still, I can't imagine the 285 horsepower producing V6 being ordered by many people, especially when you get a chance to see the other available options. The first upgrade is a capable 4.3-liter V6 that will give out 310 horsepower and 285 pound-feet of torque which is more than adequate for the Silverado, especially since the new model is a whopping 450 lbs lighter than its predecessor. The real power though comes from one of the two available V8s. The smaller engine is a 5.3-liter that produces 355 horsepower and 383 pound-feet of torque and it's coupled with an 8-speed automatic that transfers the power to the wheels seamlessly. The most powerful engine though is an enormous 6.2-liter that will give you 420 horsepower and 460 pound-feet of torque. It is paired with a 10-speed automatic and will tow in excess of 12.000 pounds. The cherry on the cake will come somewhere in the middle of next year when a turbodiesel will be introduced, somewhat of a rarity in the pickup truck segment.
The full-size pickup truck can sit up to 3 people in Regular Cab mode or up to 6 in the Crew and Double Cab versions, but you'd have to opt for the front bench to do that. The standard configuration includes two bucket seats up front and that will subtract one passenger from all Cab versions.
Among the many modern comforts and tech you'll find Chevrolet's excellent infotainment system, with a 7-inch touchscreen and the MyLink system installed, both Android Auto and Apple CarPlay for complete smartphone connectivity, one USB port, Bluetooth connectivity and a six-speaker audio system, all standard. The upgrades list is something you'd never see on a pickup truck just a few years back and it includes luxuries like a state-of-the-art seven-speaker BOSE audio system or a sunroof.
Between its new line of engines that give the Silverado access to a wide arrange of power levels, the modern sharp exterior lines and a list of standard tech features on par with most SUVs on the market today, the Chevrolet Silverado has transcended its strictly utilitarian purpose and can now also be considered a family car. All improvements have added something of value to an already powerful proposition and we expect the following years to see the Silverado on top of its class yet again.