Connecticut's Fuel-Efficient Chevrolet Models
In order to cater to the needs of the population segment that's very price conscious, or for those at the start of their lives, Chevrolet has put together a 3-car line-up, 2 of which qualify as subcompact sedans and one as a compact car. We're talking about the Spark, Sonic and Cruze models respectively.
Chevrolet Spark
The smallest and lowest-priced car of the three is the Chevrolet Spark. A low cost and very fun vehicle it was designed with one objective in mind: efficiency. The Spark has a lively, cheerful look that won't impress the board of directors, but possesses as the French put it, a certain "je ne sais quoi" that makes you fall in love with it. It might be the chilled-out vibe the Spark exudes, that non-judgmental character it seems to possess, or it could be the ridiculously low price-tag.
The list of standard features is absolutely impressive, as they include things like a 7.0-inch touchscreen in the middle of the dash as part of the infotainment system, with both Android Auto and Apple CarPlay installed, as well as 2 USB ports, Bluetooth connectivity and a 4G LTE antenna for Wi-Fi. This amount of tech can be found on the basic models of vehicles two to three classes above the Spark while getting them as standard in the subcompact category is almost impossible. Just one trim level above the basic line is the 1LT upgrade that will get you added perks like keyless entry or alloy wheels for a very small price hike, and I have a feeling most buyers will opt for it.
The interior is functional, with fun upholstery patterns, painted plastic trim, and a high roofline. You'll get a decent 11 cubic feet of storage space behind the second row and if you fold those, you'll have 27.2 cubic feet behind the first row of seats.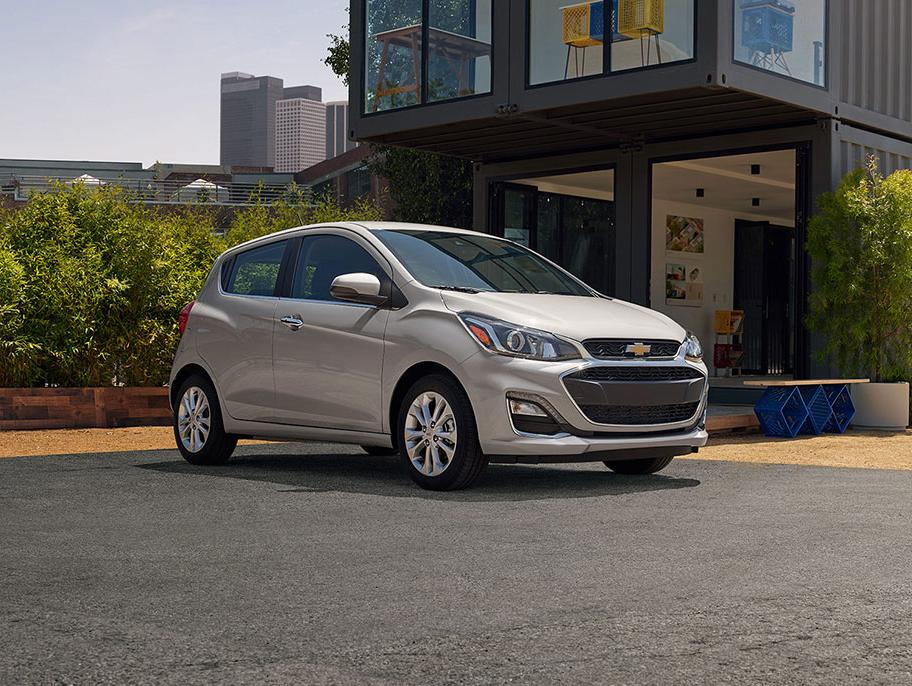 The Chevrolet Sonic
Moving up both in terms of size and price we reach the Sonic. Still a city-friendly car, easy to park, with a comfortable and incredibly quiet interior, the Chevrolet Sonic got a complete exterior remake just 2 years ago. The car sports stylish, subdued lines that don't struggle too much for your attention. The design is easy on the eye and I can't imagine anyone finding any flaws to it.
The available powertrain is a surprisingly power yet very fuel efficient 1.4-liter turbocharged inline-4 that will produce 138 horsepower and 148 ft-lb of torque while still giving 28 miles per gallon inside city limits and 37 on the highway.
The base model Chevrolet Sonic comes with a ton of tech
, like a 7.0-inch touchscreen, Apple CarPlay, Android Auto, a 4G LTE Wi-Fi antenna. Just like the Spark, the Sonic has an affordable upgrade available, in the form of the LT trim level that will add cruise control, a 6-speaker audio system, 15-inch alloy wheels, and some chrome trim to your vehicle.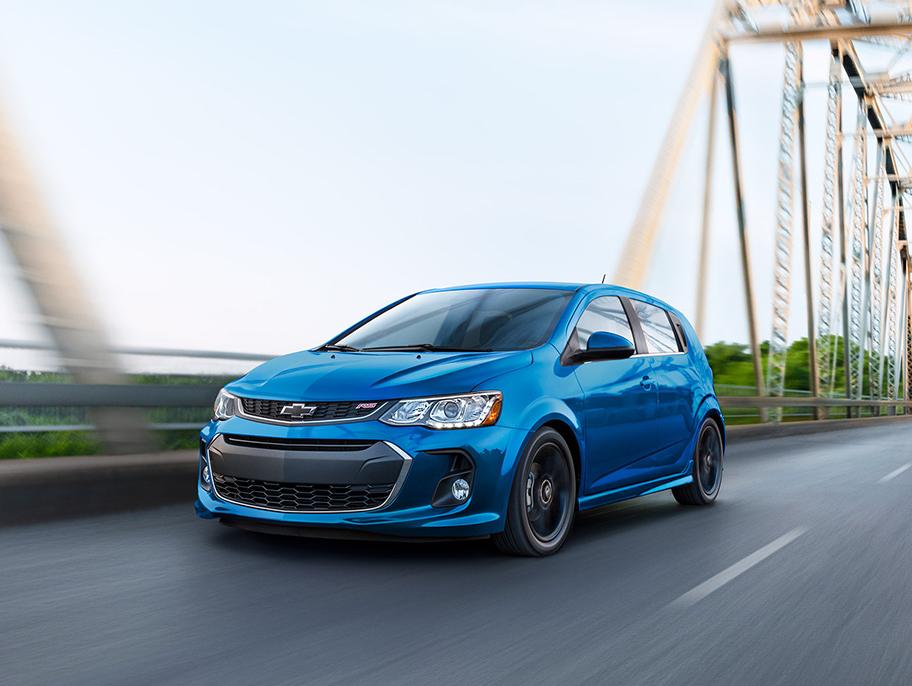 The Chevrolet Cruze
The biggest sized affordable car Chevrolet has on the market is the Cruze. A fleet favorite, the Cruze got a new look and upgraded technology for 2019. Elegant, suave lines put it on par with pricier models in terms of exterior design. The front has a subdued aggressive look that's appealing and that seems to make a promise of a fun drive.
Two engine options are available, the gas-powered 1.4-liter turbocharged inline-4 that gives out 153 horsepower and 177 lb-ft of torque or the sprinty 1.6-liter turbodiesel that will produce 137 horsepower and a whopping 240 lb-ft of torque. The 1.4-liter is coupled with a 6-speed automatic and true to its efficiency-oriented character is capable of 28 miles per gallon inside the city and 38 on the highway, while the diesel has a 9-speed automatic attached and will run for 31 miles per gallon while driving in the city and 37 on the highway.
If the price is the main factor in your car search, then any of these three models should be high on your list. We have them all, in all trim levels in our showroom here at Northwest Hills, and we'd be happy to help you pick the right model to suit your needs. We can also arrange for test drives. All you have to do is pay us a visit and our dedicated sales team will take care of the rest.